Contact Lens Exams With Your Lancaster, Montpelier, St. Johnsbury, or Littleton Optometrist
Here at Shippee Family Eye Care, we believe that good eyesight is a crucial component to a life well lived. Without your vision, you'll have a harder time connecting with family, remaining independent and enjoying beauty both natural and manmade. For this reason, we strive always to education, update and invest in our employees and patients alike, leading to the best possible care for patients.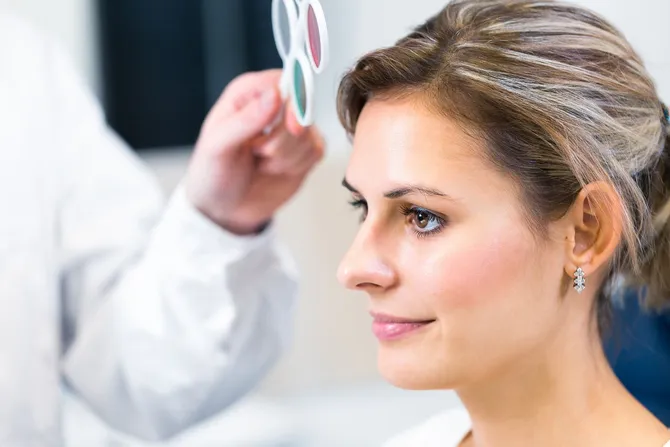 Contact lens exams are one of our most sought after specialties, because they enable you to determine whether lenses can help you see better. We offer a wide array of contact lens types, so head to our location to get an exam and determine which one might work best for you.
Our Optometrists Explains Contacts
If you're wondering whether contacts are for you, you're not the first. Your optometrist is adept at explaining the reasons for using contacts, who they're good for and what the exams might be like when you come to get tested. The optometrist you see will be able to explain every exam type so that you don't have any fears about anything regarding the exams!
Contact Lens Exams From an Optometrist
Contact lens exams are crucial to maintaining good eye health as a contact lens wearer. Contact lens exam Procedures you might be asked to complete are the standard eye chart, tests to determine if you suffer from refractive errors, tests that measure the shape of your eye, and diagnostics that help you determine whether or not you need glasses or contacts.
Specialty Contact Fittings With an Eye Doctor
If you do need contact lenses but have a difficult case, your eye doctor will be able to help. For instance, we offer scleral lenses. These are oversized lenses that arc over the cornea and rest on the white of the eye, substantially reducing pressure and dryness.
Your eye doctor can also help you if you might benefit from rigid gas permeable lenses – which, while rigid, are not hard. They're quite comfortable, allowing airflow onto the eye. Custom soft lenses are also comfortable, and can be made in any power and any size. These are great for the nearsighted and farsighted as well as people with astigmatism.
And we offer the occasional fun contact lens too, if you want to give your eyes a bit of a color makeover!
Contact Your Optometrist Today
Lastly, your optometrist offers contact lens exams and fittings for kids. We offer fun, friendly exams that leave kids with smiles, and help them build great vision habits for life. Call us today to learn more!