Eye care in Lancaster, NH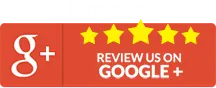 Shippee Family Eye Care, P.C.
150 Main St Lancaster, NH 03584
Our four locations—Lancaster, St. Johnsbury, Montpelier, and Littleton—all have the same top quality services so your vision care is uniform across all offices every time. In addition to the best in optometric services, we also have top designer frames, electronic eye wear, prescription sunglasses, digital lenses, and even special package prices. No matter your eye care, eyewear, or eye health needs, all three of our offices are here for your complete convenience. Come see the difference at Shippee Family Eye Care. We serve young children for pediatric appointments, the elderly for their eye care needs, and all ages in between, so no matter your walk in life, you will find all of your eye care needs not only met, but exceeded.
Services at Our Lancaster, St. Johnsbury, and Montpelier Offices
Quality of care and services are uniform across all of our locations. Keep in mind that your vision is a part of your overall health, and our doctors of optometry are here to help with improving your eyesight, prescribing your personal lenses and frames, disease management, tips for eye aging, and much more. Whether you have low vision, acute vision problems, eye disease, or are in need of a new pair of lenses you already have a prescription for, we are here to meet every one of your eye care needs.
Our quality services include:
Comprehensive eye exams
Diabetic evaluation
Vision therapy
Ocular disease treatment
Emergency care
LASIK and cataract co-management
Pediatric examinations
Contact lens fitting and care
Glaucoma management
We also have an optical lab on site and can fill prescriptions right in office for your further convenience. Our six doctors of optometry are all dedicated to providing optimal care, and we guarantee that your eyesight will be in good hands. With our four locations in Lancaster, St. Johnsbury, Montpelier, and Littleton, you have the option of choosing the clinic closest to you for your eye care and treatment needs.
Contact Us Today to Schedule Your Next Eye Exam
Contact us to schedule an appointment at the one of our four locations that is most convenient for you. Shippee Family Eye Care is proud to serve the communities of Lancaster ((603) 444-2484), St. Johnsbury ((802) 748-3536), Montpelier ((802) 223-7723), and Littleton (603) 444-2484. So, call today to set up your eye exam and see the difference we offer in quality of care.