Pink Eye Diagnosis and Treatment in Lancaster, NH
When you notice pain and irritation in your eyes, you want to address the problem. In our optometry clinic, we offer the treatment and care you need to help with any concerns related to your vision and eyes. If you suspect pink eye or conjunctivitis, then you want to seek treatment from our professional team at Shippee Family Eye Care, P.C.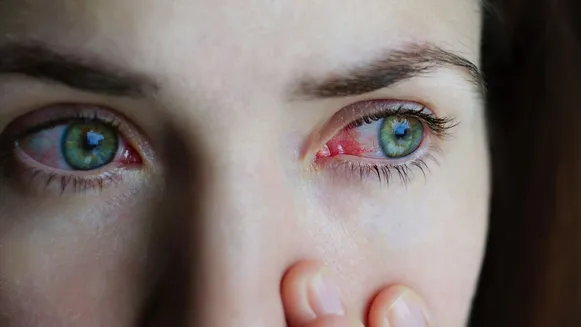 What is Pink Eye?
Pink eye is a type of inflammation in your eyes. It usually stems from a bacterial or viral infection. In some cases, severe allergy symptoms will cause the same redness and discomfort in your eyes. The problem usually causes clear symptoms that help you identify the condition. The key is seeking treatment early to ensure that you do not spread pink eye to others or that you do not face undue discomfort while your eyes heal.
Symptoms of Conjunctivitis
The symptoms of the condition in St. Johnsbury and Montpelier help you identify when to seek professional optometry care. By recognizing the signs of a problem, you can determine if you need professional treatment to avoid undue complications.
The common signs of pink eye include:
Red eyes
Itchy or irritated eyes
Feeling that you have dirt or grit in your eyes
Crustiness on your eyes, especially when you wake up in the morning
Tearing in your eyes
In most cases, pink eye will heal without any medical treatment. The primary concern associated with pink eye is the possibility of spreading the condition. You also want to watch for any severe symptoms or uncommon problems. Pink eye does not usually cause problems with your vision.
When to Visit Our Lancaster Clinic
Visit our Lancaster, St. Johnsbury or Montpelier clinics when you have concerns about your symptoms. If you notice any changes to your vision, then seek professional care. You also want to seek treatment if you feel that you have an object in your eyes. Light sensitivity is a concern when you have signs of pink eye. You also want to seek professional care when you notice pain in your eyes.
You should not have any blurred vision, light sensitivity or pain from pink eyes. The condition is usually mild. You do want to seek treatment for the condition to avoid spreading it to others in your family or work environment. In some cases, medicated eye drops will help with your symptoms.
Contact Our Local Eye Doctor Today
Conjunctivitis complicates your life by causing irritation and discomfort. In our clinic, we offer treatments to help with your symptoms. To learn more about our treatment options for pink eye or to set up an appointment with our eye doctor to check your eyes, contact us today at one of our three convenient locations.