Eye Disease Management from Your St. Johnsbury, Montpelier or Lancaster Optometrist
Eye diseases can put your comfort, visual acuity and overall quality of life in serious jeopardy. Even temporary infections can affect your vision, while more insidious diseases may cause permanent damage long before you're even aware that you have them. Fortunately, even irreversible and incurable eye diseases can be brought under optimal control by your eye doctor here at Shippee Family Eye Care. Each St. Johnsbury, Montpelier or Lancaster optometrist on our team has the necessary skills, experience and dedication to monitor your condition carefully and provide the appropriate eye disease management measures.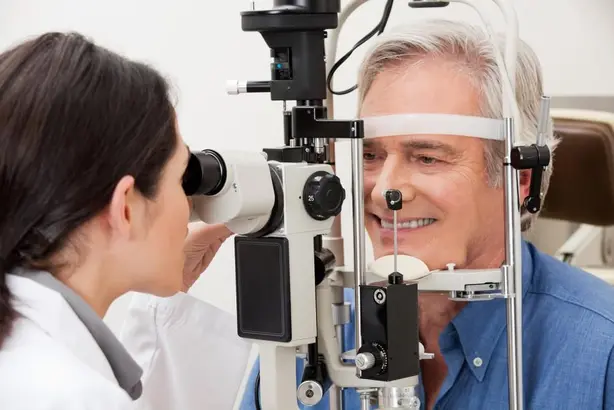 Treatment for a Wide Range of Eye Diseases in Lancaster
Some eye diseases are acute in nature, passing once the underlying cause has been resolved. Others can do irreparable damage to the eyes for years without making you aware of their presence. Your St. Johnsbury, Lancaster and Montpelier optometrist can diagnose such conditions in their early stages through comprehensive eye exams. We can then manage such diseases as:
• Glaucoma - Glaucoma, a progressive destruction of the optic nerve, is typically caused by high intraocular pressure due to poor drainage of the eye's internal fluid. We can manage this condition by prescribing topical or oral drugs that improve drainage function and/or reduce the amount of fluid the eye produces.
• Diabetic Eye Disease - Diabetics can develop diabetic retinopathy, macular edema and other diseases related to the effects of high blood sugar on the eye's blood vessels. We will urge you to get treatment for your diabetes, prescribing injectable drugs or other treatments as needed to keep abnormal, leaky blood vessels from doing further damage.
• Cataracts - Cataracts can blur your vision, cause glare and "halo" problems and effect your night vision. Your St. Johnsbury, Lancaster or Montpelier optometrist can watch your cataracts carefully, adjust your corrective lenses to keep your visual as sharp as possible, and co-manage your surgery if you need to have the cataracts removed.
• Macular Degeneration - This age-related destruction of the macula can deprive you of your central field of vision. Your Montpelier, Lancaster or St. Johnsbury optometrist can prescribe lifestyle changes to reduce risk factors as well as a nutritional program called AREDS2 to help slow the disease's progression. Injectable medications can help control the abnormal blood vessel growth seen in late-stage macular degeneration.
• Infections/Inflammations - We can provide medications, lifestyle adjustments, a change in contact lenses and/or soothing home care recommendations for inflammatory conditions such as conjunctivitis, a common eye inflammation caused by infection, seasonal allergies or other irritants. We can also help you manage chronic eyelid inflammations such as blepharitis.
Contact Your Lancaster, Montpelier or St. Johnsbury Optometrist Today
The right eye doctor make all the difference in eye disease management -- and Shippee Family Eye Care has several to choose from. If you need a Lancaster, Montpelier or St. Johnsbury optometrist, call any of our offices to schedule a consultation!