Aging brings about vision changes. Seniors need regular senior eye exams and vision care. The professional team at your Lancaster, St. Johnsbury and Montpelier locations is here to serve all your senior eye health needs.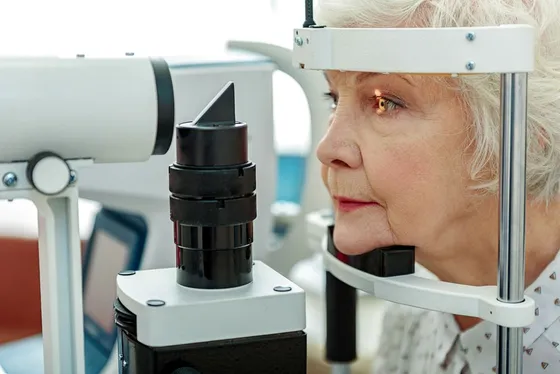 How Your Vision Changes With Age
As people age, some of the changes often noticed is the need to hold a book or newspaper either closer or farther away to read, having to remove your glasses to read or spend time on your computer. Blurred vision, difficulty distinguishing some colors from others, requiring more light to see and other symptoms are not always normal vision changes.
The only way to determine if your vision changes are normal and not something more serious is to have a comprehensive senior eye exam.
Why It Is Crucial That You See An Eye Doctor Or Optometrist Regularly
Vision changes require the expertise of an experienced optometry team such as your Shippee Family Eye Care, P.C. team, where we recognize that good eye health is a critical factor in living a fulfilling life. Making regular appointments for senior eye exams is part of responsible eye health care as you age.
See your eye doctor when vision changes occur, even if not the time for your annual exam. Optometry specialists have the expertise to determine if your symptoms are indeed due to aging or something more serious. It is crucial that you do not simply think you need new glasses.
Eye Diseases And Vision Problems Screened For That Commonly Affect Seniors
The National Eye Institute (NEI) explains that vision loss and blindness are not a normal part of the aging process. As you age, the risk increases for developing potentially serious eye health issues or diseases, such as cataracts, dry eyes, glaucoma, diabetic retinopathy, low vision or age-related macular degeneration (AMD).
Presbyopia, a type of refractive error, is another condition affecting seniors. Senior Health365 points out that nearly everyone experiences some degree of presbyopia by age 40. When you have to hold something farther away to see details, to read or focus your vision, this farsightedness is the result of presbyopia.
Get Treatment for Senior Eye Diseases With Our Optometrist
When you have a senior eye exam at either your Lancaster, St. Johnsbury or Montpelier location, your optometrist asks questions about your vision and overall health, performs an eye exam and eye function testing. If your optometrist diagnoses an age-related eye disease, you receive information about managing and treating the condition. Contact Shippee Family Eye Care for all your senior eye care needs.