Contact Lenses for Astigmatism from our Lancaster, St. Johnsbury, Montpelier, and LIttleton Optometrists
If you thought you couldn't wear contacts with astigmatism, you should think again. Innovations in eye care now allow more people than ever to get contacts. Let our eye experts at Shippee Family Eye Care in Lancaster, St. Johnsbury, Montpelier, and Littleton help you get the perfect contacts for to correct your vision.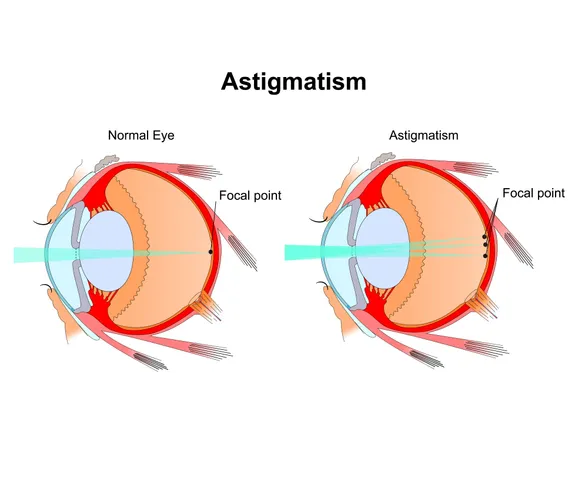 What Is Astigmatism?
This condition happens when your eye has trouble focusing correctly. It causes problems seeing close and far away. The eyeball has a football shape rather than a spherical shape. This makes wearing traditional contacts difficult. With an irregular shape, the eye also has difficulty focusing light on the retina. In the past, only glasses could be worn to correct vision problems from this condition, but we have contacts available for you.
Can People With This Condition Wear Contact Lenses?
The good news if you have an astigmatism is that you can wear contacts. You even have several options that include convenient disposable and multipurpose bifocal lenses. Ask your eye doctor about your contact options. You don't have to wear glasses for the rest of your life.
Types of Contacts Available
There are three main types of contacts for those with irregularly shaped corneas. The standard variety for this condition is the toric variety of lenses. These are made from a soft hydrogel that conforms to each eye's shape. Because the shape of your eyes affects both near and far vision, toric lenses have different strengths for various distances. They allow for better vision in a softer contact.
Gas permeable hard contacts don't conform to your eye's shape. Instead, these lenses have the shape of a normal eye and sit on the surface of your cornea. Compared to toric lenses, gas permeable hard contacts offer a sharper vision. Unfortunately, these lenses can be uncomfortable to wear, especially for extended periods of time. If you struggle to adapt to your lenses, don't suffer in silence. Let out optometrist know so you can get lenses that fit well and help you see better.
Hybrid lenses combine the best of hard contacts and toric lenses. The center of each hybrid lens has a hard gas permeable surface. The area surrounding this hard center is made of the same malleable material toric lenses are crafted from. These lenses require more time for fitting, and you may need an eye doctor with experience in hard-to-fit contacts.
See Us at Shippee Family Eye Care
Our eye doctors can help you with your contacts, even if you need hard-to-fit hybrid or gas permeable lenses. With offices in Montpelier, St. Johnsbury, Lancaster, and Littleton, we have an eye clinic convenient to you. Come be a part of our family at Shippee Family Eye Care. Contact us now for an appointment