Eye care in Montpelier, VT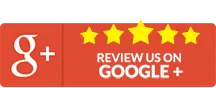 Shippee Family Eye Care - Montpelier, VT
114 Main St. Montpelier, VT 05602
The Eye Care Professionals You Can Trust
Whenever you are in need of professional optometry services, you want to rely on the very best in the area. Shippee Family Eye Care services the St. Johnsbury and Montpelier areas in VT as well as the Lancaster area in NH. Our downtown location in Montpelier is located in a beautiful spot where you can find help for all of your low vision problems. Let's take a look at some of the services that we provide for our patients that can help them restore their vision once again.
Eye Exams
Our team of professional optometry specialists can provide a thorough eye exam that can help find the source of your vision problems. Our staff is always ready to help you whenever you need it the most to get your vision back on track. We use thorough eye exams such as eye charts, cover tests, and manual refraction with a phoropter just to name a few. We will then be able to take the best course of action to restore your vision once we have found the root of the problem after utilizing a thorough examination.
We Use State of The Art Services
One of the best benefits of working with us is the fact that we only use state of the art services to provide you professional eye care. Whether it is LASIK equipment or other optometry devices, we make sure that we are ahead of the curve to provide you with the highest quality of eye care. We are constantly implementing these new innovations into our practice to treat your vision problems more effectively.
Excellent Customer Service
Many patients keep coming back to our practice to seek help because of our customer service. We truly care for our patients and are here to walk with them every step of the way to ensure that they recover their vision properly. We regularly schedule check-ups to ensure that your vision is working as intended and are always here to help you whenever you need it the most if you are experiencing vision problems.
We Can Correct Low Vision
Have you been experiencing vision problems lately? Are you having a hard time focusing on objects that may be too far or too close to you? Shippee Family Eye Care services the St. Johnsbury and Montpelier areas in VT as well as the Lancaster area in NH and is here to provide you with excellent eye care. Our team is standing by to assist you at your best convenience. Give us a call today at these locations to schedule your professional appointment: