Meet Our Optometry Team at Shippee Family Eye Care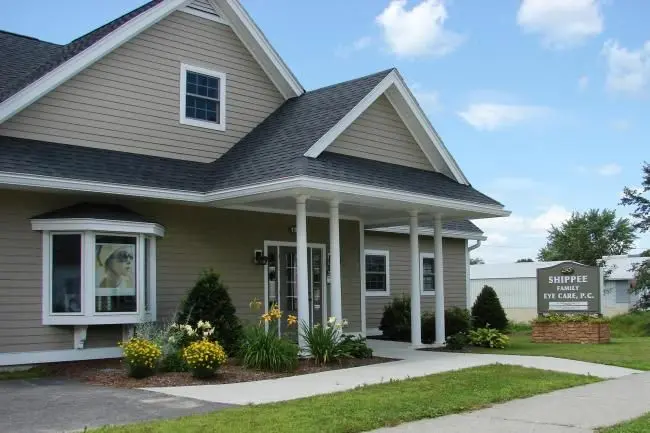 Your vision is a priceless gift well worth preserving. Regular eye exams from your Shippee Family Eye Care, P.C., optometrist will help protect your sight. Through routine eye checkups, your eye doctor in Lancaster can detect vision problems early on, before they have a chance to impede your vision. Early treatment of eye problems will keep them from getting worse and causing irreparable damage to your vision. If you're new to the area, we heartily invite you to visit our optometry clinics for the eye care services you need.
About Our Team
Shippee Family Eye Care is well noted in the community for providing high quality, personalized eye care services for the entire family. At present, we have a team of six highly-qualified optometrists catering to residents of Lancaster, St. Johnsbury, Montpelier, Littleton and the surrounding region.
Our team has widespread experience meeting the eye care needs of children, young adults, and seniors in our local community. We cater our services to meet people's unique eye care needs at every phase of their life. Your children, for example, need an optometrist monitoring their eye health regularly as their vision is still developing. During a routine eye exam, we're able to detect changes that occur in your child's sight. If your child shows signs of refractive errors, we can prescribe corrective lenses to improve his vision. Good vision is essential for your child's safety and academic progress in school.
Seniors also have special eye care needs as they're more susceptible to eye diseases that can cause vision loss. An annual eye exam will enable us to detect eye diseases like glaucoma, cataracts, and age-related macular degeneration before they cause permanent damage to your sight. By committing to regular optometry care, you do your part to protect your eye health and preserve your vision.
Eye Care Services We Provide
For your convenience, your eye doctor in Lancaster offers the following optometry services in caring for your eyes:
Comprehensive pediatric and adult eye exams
Fitting for prescription eyewear
Contact lenses exam and fitting
Evaluation and treatment of computer vision
Evaluation and management of eye diseases like glaucoma, macular degeneration and cataracts
Vision therapy
LASIK therapy
Emergency eye care
We operate mainly by appointments but are open to providing urgent and emergency eye care, when there is a need.
See Your Eye Doctor in Lancaster for All Your Eye Care Needs
If you value your vision, we encourage you to make eye health a priority in your family. To schedule an eye exam at Shippee Family Eye Care at our Lancaster clinic, call (603) 444-2484. For eye care services at our St. Johnsbury or Montpelier or Littleton clinics, call (802) 748-3536 or (802) 223-7723 or (603) 444-2484 respectively.