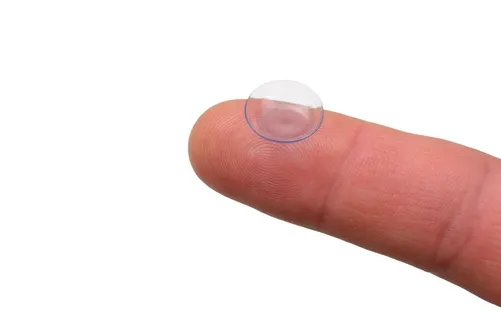 Ortho-K FAQs from Shippee Family Eye Care, P.C.
Ortho-K, also known as Orthokeratology, is an eye care treatment option that can slow or stop the progression of nearsightedness in children and adults. It involves wearing special, custom-designed contact lenses overnight to reshape the cornea, allowing for clearer vision during the day. With a growing interest in ortho-k, there has been an increased need for accurate information about the procedure. At Shippee Family Eye Care, P.C., we offer Ortho-K treatment at Lancaster, NH, St. Johnsbury, VT, and Montpelier, VT. Here are some of the most frequently asked questions about the procedure.
Who is the Best Candidate for Ortho-K?
At Shippee Family Eye Care, P.C., our experienced eye doctors are trained in diagnosing whether patients are good candidates for Ortho-K. Our doctors will consider factors such as age, refractive error magnitude, and corneal shape and thickness to determine eligibility. Generally speaking, children ages 9 to 18 with mild to moderate myopia (nearsightedness) of up to -6 diopters are ideal candidates for Ortho-K treatments.
Is Ortho-K Permanent?
Ortho-K is not permanent, but it can maintain clear vision over time without wearing traditional glasses or contact lenses while sleeping. The corneal reshaping process during Ortho-K reverses at night when the patient stops wearing their custom orthokeratology lenses, and the eyes return to their original shape. It's a great option, especially for active kids involved in sports and other activities requiring glasses or contacts. What if I'm Not a Good Candidate for Ortho-K? If you're not a good candidate for the procedure, your doctor may recommend another type of contact lens treatment to improve your vision.
What Happens if I have Dry Eyes?
An optometrist from one of our locations would be best to determine if you are the right candidate for Ortho-K. We have had many patients with dry eyes who do exceptionally well with the lenses. Also, your eyes will maintain their moisture since your eyes will be closed during sleep.
What are my Options if I have Astigmatism?
CRT is another non-surgical solution that can help reshape your cornea while you sleep if you have astigmatism. We can provide you with all of your choices at our offices.
Contact Shippee Family Eye Care, P.C. for Ortho-K Treatment in Lancaster, Montpelier, and St. Johnsbury
At Shippee Family Eye Care, P.C., our team is dedicated to providing high-quality care and personalized service tailored to meet each patient's individual needs. Contact one of our locations to book your eye exam with one of our optometry specialists.