Specialty Contact Lenses from Your Montpelier, Lancaster or St. Johnsbury Eye Doctor
There was a time when certain people who required refractive error correction were advised to choose eyeglasses instead of contact lenses because their particular condition was considered "hard to fit." Fortunately, today's advanced materials, designs and technologies have made it easier for these individuals to opt for contact lenses. If you've been frustrated in your efforts to find options that work for you, ask any Montpelier, Lancaster and St. Johnsbury eye doctor on our skilled team about getting fitted for specialty contact lenses at Shippee Family Eye Care.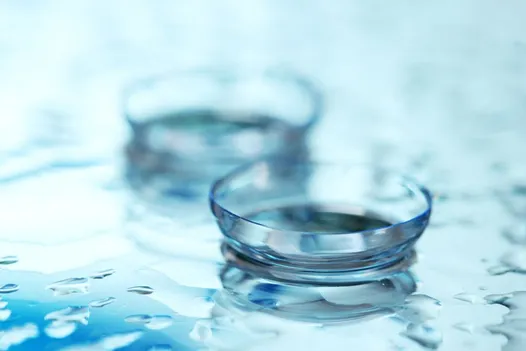 Conditions That Call for Specialty Contact Lenses
Contact lenses may be commonplace among the general population these days, but certain eye conditions make getting fitted for contact lenses more difficult. One of the most common examples is dry eye, an affliction that can be made worse by ordinary contact lenses. Contact lenses that pick up proteins from the skin can cause an inflammation called giant papillary conjunctivitis in individuals sensitive to these proteins. The fact that standard soft contacts conform to the underlying shape of the cornea makes them less than ideal for correcting keratoconus, in which the cornea is abnormally cone-shaped. Even complex refractive errors such as as presbyopia (which requires correction in more than one visual field) and astigmatism (which requires compensation for individual deformations in the corneal surface) can be reason enough to consider specialty contact lenses.
Your St. Johnsbury, Lancaster or Montpelier Eye Doctor Can Help
If you need an optometrist with the necessary skills, experience and range of products to correct your hard-to-fit situation, your St. Johnsbury, Lancaster and Montpelier eye doctor at Shippee Family Eye Care can help. We will first perform the same contact lens exam that everyone seeking this form of vision correction must have. The data your optometrist gathers from this exam is especially useful in determining what kinds of specialty contact lenses will give you the right combination of comfort, convenience and visual clarity. Your options may include:
Rigid gas permeable contacts that can correct complex refractive errors without accumulating proteins easily (a plus for giant papillary conjunctivitis sufferers)

Toric contacts that stay firmly in place without rotating, providing better correction of astigmatism

Scleral contacts that rest on the white of the eye instead of the cornea -- a benefit both for keratoconus patients and for dry eye sufferers who need to maintain a moisture reservoir

Multifocal contacts that can correct your near vision, intermediate vision and distance vision with equal clarity
Call Your St. Johnsbury, Montpelier or Lancaster Eye Doctor
If you've never thought you could find a pair of contact lenses that truly suited your needs, you'll be pleasantly surprised by Shippee Family Eye Care. The first step in achieving this goal is to schedule a contact lens exam with a St. Johnsbury, Montpelier or Lancaster eye doctor at any of our three convenient locations. Schedule your appointment today!