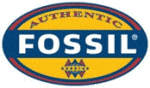 Middle to Upper Income
Male and Female
Updated Contemporary
Professional
Ages 18-55
Value conscious
The Fossil Eyewear collection offers updated styling through the use of innovative design solutions and unique product features.The casual collection is for the value driven consumer seeking fashionable, statement-making product.
The futuristic quality of Titanium has earned it the title of the "strongest and lightest metal on earth". Along with durability, corrosion resistance, lightweight and hypoallergenic qualities, the prime advantage of the Fossil titanium product assortment is the value positioning.
Although competitively priced, these styles have not compromised the quality known to Safilo products.
All Fossil titanium frames have premium quality flex hinges that add comfort and help maintain adjustments.
Fossil was founded in 1984 at a time when watches were created for function rather than fashion. The company sought to fill this void in the market and began designing watches to act as a fashion accessory. Fossil incorporated a fifties Americana design into the brand image in an attempt to target value driven consumers. The concept paid off and Fossil quickly emerged as the leader of a growing industry.
Today Fossil produces over three hundred different styles of watches in a line that continually changes. Fossil's renowned designers constantly study emerging fashion trends to bring consumers the most unique and innovative products. After augmenting the watch selection choice for consumers, Fossil expanded its selection to other fashionable accessory items.