Eye Wear with Your Optometrists in Lancaster, St. Johnsbury and Montpelier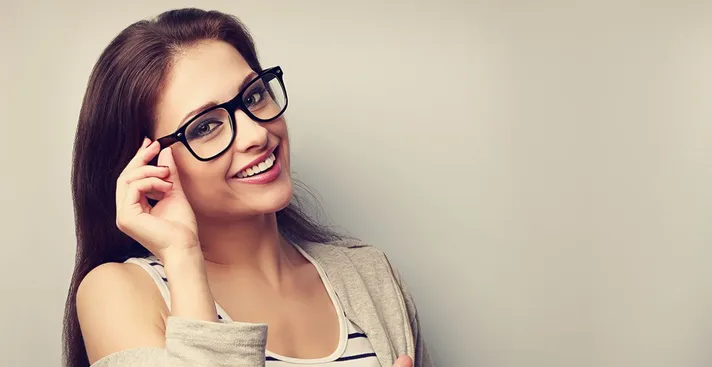 As your trusted local optometrists in the greater Lancaster, St. Johnsbury and Montpelier areas, we are proud to provide the highest quality optometry care to patients of all ages. Whether it's time to schedule your annual eye exam, you are interested in learning more about the benefits of contact lenses or you want the perfect pair of glasses to complete your look –we've got you covered.
The Importance of Proper Eye Wear for Better Vision
There are few things that can negatively affect your quality of life like the inability to see clearly. With the help of preventative optometry care that includes regular eye exams, our optometrist can help to ensure that you and your loved ones have access to the best vision correction solutions available. Eyeglasses and prescription sunglasses are arguably the most common and for many, the most comfortable vision correction solution available today. With many different styles, brands and designs to choose from, we make it easy to find the right pair of glasses to fit your fashion and lifestyle needs.
Designer Eye Wear for Every Occasion
After your comprehensive eye exam, our optometrist will work with you to discuss different vision correction options that you may be eligible for. If eyeglasses are a good choice for your needs and budget, our friendly and knowledgeable team members will then work with you to find the perfect frame style to fit your face shape.
We are proud to carry a huge selection of different frame styles, name brands, and designer eye wear options. Whether you're looking for 1 or more fashionable frame styles, we are here to help make sure you walk away with a pair of glasses that make you look and feel great.
Some of the designer brands we carry include:
Coach
Fossil
Kate Spade
Nautica
Nike
Rayban
Revlon
Saks Fifth Avenue
Sofia Loren
And More
Other Eye Wear Options
In addition to finding the right eyeglasses frames to fit your face and style, you can also choose from a wide variety of lens options. Choose from glass lenses, plastic lenses, transition lenses, anti-scratch coatings, reflective coatings and much more. Choosing the right lenses to fit your frames will help to ensure that your glasses last longer and help to keep your vision sharp for many years to come.
Schedule an Appointment Today
Interested in learning more about finding the perfect eyeglasses for your lifestyle needs? Call (603) 788-3561 in Lancaster, (802) 748-3536 in St. Johnsbury and (802) 223-7723 in Montpelier or visit our knowledgeable and skilled team online today to schedule your annual eye exam.